Crack Design Entrance with Unik Careers
Best

Nift Situation Test

Coaching
NIFT (National Institute of Fashion Technology) is the top institute for aspiring fashion designers looking to break their way into the fashion industry.
How do you get into NIFT?
Students crack their way into NIFT by preparing and acing the NIFT entrance exams to get a Bachelors in Design (B.Des) or a Bachelors in Fashion Technology (B.F.Tech). These entrance exams a vast range of questions and also includes a situation test to get into NIFT.
What is ​

NIFT situation test?
The NIFT situation test is a practical exam that tests a candidate's creative ability and capability to express their perspective. The exam includes concepts such as making 3D objects out of the provided materials. This also analyses a candidate's aptitude to describe the inspiration behind their creation, which is a must-have skill for all designers.
Situation Test in NIFT has three questions asking you to draw either a product, Space, or Place. You need to select one question and in two hours create a 3D model along with a write-up that explains your 3D model, its technique, its inspiration, title, practicality, and so on.
Most students face problems in this area hence they opt for NIFT Situation Test coaching
What is

NIFT Entrance Exam Pattern

(Syllabus of NIFT)?
NIFT organizes its own entrance exam at the national level. The entrance is conducted usually in February. NIFT entrance exam details are such:
CAT (Creative Ability Test)
This test is to analyze the creative skills of the candidate. Design aspirants applying for B.Des are required to pass this exam.
GAT (General Ability Test)
The GAT is an assessment to understand the general awareness of the students regarding different subjects such as quantitative aptitude, English; current affairs, etc. Students applying for B.Des and B.F.Tech both have to pass this exam and the admissions in B.F.Tech is only on the basis of GAT.
NIFT Situation Test
On the basis of the result of GAT and CAT, B.Des candidates are qualified for the NIFT Situation Test. This test is to understand the ability of the student to create the best out of given materials.
Is

NIFT Situation test coaching

needed?
For NIFT situation test preparation, students have to be ready for any and every type of question that comes their way, and in order to be fully prepared they would need coaching for the same. 
At Unikcareers, we strongly believe that every student has a unique vision and we welcome all ideas in our classes, no matter how unconventional. We not only guide our students meticulously through the process of making 3D models but also encourage students to look for inspiration by providing a holistic environment for learning. Every designer is one idea away from success and at Unikcareers we help them take that first step by coaching them for all aspects of the NIFT entrance exam.
To get further knowledge about timings and other counseling-related issues kindly contact us via call/mail or just simply fill out our inquiry form and we will get back to you as soon as possible.
Sagar Beweja
The mentors at Unik Careers are simply the best and they helped me a lot to enhance my general ability and creative ability skills. I am specifically thankful for the mock situation tests offered by the institute that proved really helpful in cracking the NIFT entrance examination
Prithvi Singh
I opted for the crash courses coaching program at Unik Careers for clearing the National Institute of Design (NID) entrance examination. My journey at Unik careers was great and I successfully cleared the NID examination only because of the guidance of the institute.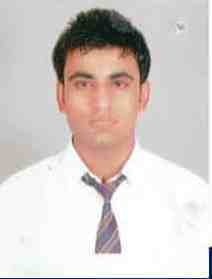 Kuldeep Baldani
Unik Careers focuses on covering the entire syllabus with a strong emphasis on covering fundamentals aspects and principles of the subject matter. I am grateful for all the coaching and support provided by Unik Careers and it was a memorable experience.
Harshita Mishra
I am specifically grateful for the skills that mentors at Unik imparted to me in terms of professionally putting down our perspectives on the paper. I also get the training for handling the interviews and making clay models. Thank You, Unik for all the support and assistance.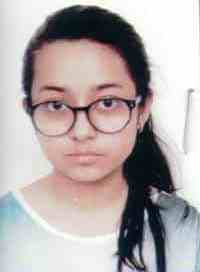 Hiya Rawat
I was preparing for the design entrance examination and was not able to make up my mind Fortunately, one of my friend's cousins referred to Unik I was really amazed by the humility and professional conduct of all my mentors. And finally, I cleared the NIFT exam.
Our

NIFT Situation Test Coaching

batch:
Crash course for 12th pursuing students and pass outs.
| | |
| --- | --- |
| Focus | NIFT Situation Test  |
| Duration | 1-3 months |
| Timings | Vary every year |
NIFT Official Website:- https://www.nift.ac.in/
Our

Student's Work
Check Our Gallery & Our Institute's Portfolio