Crack Design Entrance with Unik Careers
Offline and Online Batches Available
Best

NID Coaching
India has a vast range of institutions teaching design and the National Institute of Design (NID) ranks amongst the top. But you might be wondering, how do I get into NID? Do I need NID Coaching? Will Coaching for NID help me clear design entrance exams? If yes then should I go for offline coaching or online coaching for NID.
Crack

Design Entrances

with Unikcareers
There are various aspects of design you can learn in NID, whether it is textile design for clothing companies, graphic designing for the gaming industry, or even designing the interiors of your dream home. NID is a nationally ranked institution in India with branches all over the country including Bangalore, Ahmedabad, and autonomous institutions in Andhra Pradesh, Madhya Pradesh, Assam, and Haryana as well. Admissions to all these programs in NID are based on the candidates' performance in the two stages of the Design Aptitude Test viz. DAT Prelims & DAT Mains.
The objective of these exams is to analyze the knowledge, skills, and behavioral abilities of the candidates before enrolment. In order to ace the design entrance exams, students need regular NID coaching classes to stay up to date with the latest questions in previous exams as well as have preparation for even the toughest questions out there. Students should begin NID entrance exam coaching as early as possible so as to get a head start on making their dreams of being successful designers come true. 
With thousands of students every year competing to get into these top institutes, it is imperative that you have a solid NID preparation plan. The B.Des. DAT prelims paper will consist of an examination, the duration of which will be announced on the admit card. This is a paper-and-pencil/pen test, conducted at the same time on the same day across all test centres. The questions asked may involve text and visuals. The question paper will be in the English language only.
Design Aptitude Test (DAT)

- Prelims
The DAT Prelims is a written exam for 3 hours for 100 marks. It has 2 sections-
Section 1 – Objective Type Questions

Section 2 – Subjective Type Questions
There is no fixed weightage for the 2 sections. It varies from year to year.
NID DAT Prelims does not include an official syllabus but you must prepare to study topics such as Drawing fundamentals, Innovation in design, Theme development, Exercises on imagination, Graphics & pictograms, Principles of composition, Design theory, etc. The syllabus for NID DAT Mains is Model making, Material manipulation, Audio-visual exercises, Importance of body language, Doodling, Creative thinking, and much more.
These topics are not covered in traditional classrooms; therefore there are a variety of NID coaching centers that provide coaching classes specifically for NID entrance exams. Coaching for design entrance is immensely different from regular coaching classes. Our offline NID coaching and NID online coaching classes include an interactive and creative atmosphere for students to inculcate artistic abilities and talent by keeping a track of the latest trends in the design industry as well as teaching students how to crack the entrance exam the right way.
In NID DAT (Prelims), candidates are evaluated on the below-mentioned grounds:
Knowledge

Comprehension

Analysis

Creativity

Visualization
Although there are success stories of students who crack NID exam without coaching, joining a coaching class helps improve your chances of success. There are several NID Coaching Classes across India that you can join to advance your NID Preparation. Studying in a continually competitive surrounding with other students of equal or higher caliber will enhance your performance and also boost your NID preparation on the right track. There is no substitute for the best NID coaching institutes when it comes to extensive preparation. With our best results and experienced faculties, we can undoubtedly say that unikcareers is the best NID Coaching Institute, Students across the country join our NID Coaching Batches. 
Right training is very essential for the NID exam as it is highly competitive in nature. NID coaching can help progress your consistency in the preparation stage. Regular NID classes with peers of a similar mindset make the grind manageable
Our

Student's Work
Check Our Gallery & Our Institute's Portfolio
Our

NID Coaching

batches:
Two year batch for 11th pursuing students.
| | |
| --- | --- |
| Focus | NID, NIFT and UCEED |
| Duration |  22-24 Months |
| Timings | Vary every year |
One year batch for 12th pursuing students and pass-outs.
| | |
| --- | --- |
| Focus | NID, NIFT and UCEED |
| Duration | 11-12 Months |
| Timings | Vary every year |
Half-yearly batch for 12th pursuing students and pass-outs.
| | |
| --- | --- |
| Focus | NID, NIFT and UCEED |
| Duration | 6-7  Months |
| Timings | Vary every year |
Crash course for 12th pursuing students and pass outs.
| | |
| --- | --- |
| Focus | NID, NIFT and UCEED |
| Duration | 1-3 months |
| Timings | Vary every year |
Sagar Beweja
The mentors at Unik Careers are simply the best and they helped me a lot to enhance my general ability and creative ability skills. I am specifically thankful for the mock situation tests offered by the institute that proved really helpful in cracking the NIFT entrance examination
Prithvi Singh
I opted for the crash courses coaching program at Unik Careers for clearing the National Institute of Design (NID) entrance examination. My journey at Unik careers was great and I successfully cleared the NID examination only because of the guidance of the institute.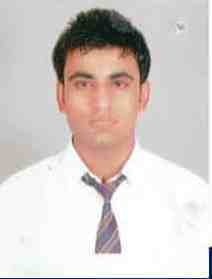 Kuldeep Baldani
Unik Careers focuses on covering the entire syllabus with a strong emphasis on covering fundamentals aspects and principles of the subject matter. I am grateful for all the coaching and support provided by Unik Careers and it was a memorable experience.
Harshita Mishra
I am specifically grateful for the skills that mentors at Unik imparted to me in terms of professionally putting down our perspectives on the paper. I also get the training for handling the interviews and making clay models. Thank You, Unik for all the support and assistance.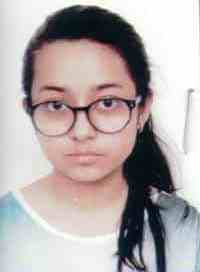 Hiya Rawat
I was preparing for the design entrance examination and was not able to make up my mind Fortunately, one of my friend's cousins referred to Unik I was really amazed by the humility and professional conduct of all my mentors. And finally, I cleared the NIFT exam.
Unik Careers has top-notch mentors with years of teaching expertise as well as industry experience in order to fulfill your aspirations to get into the top design institute in the country. We also have NID coaching Online available so you can get the right kind of learning with a click of a button.
NIFT Coaching | UCEED Coaching 
For more information about NIFT visits:- https://www.nid.edu/home