Crack Design Entrance with Unik Careers
Fashion trends change with time and what stays behind is the idea of learning. If you are a fashion design aspirant and want to pave your way through the NIFT entrance exams and stand being a student of the esteemed colleges, here's what you need to know about NIFT and NIFT coaching classes
Crack

Design Entrances

with Unikcareers
NIFT (National Institute of Fashion Technology) is a group of fashion colleges in India, one of the premier institutes of fashion management and technology. The fashion entrance exam helps you get into the top fashion colleges for which several fashion entrance exams are conducted throughout the year. Candidates preparing for NIFT are advised coaching for fashion design entrance exams to carve a career out of it. Adequate NIFT coaching furnishes them with guidance and strategy for scoring well in the exams.
At Unik Careers, we provide you with the best offline and online coaching for nift and the right guidance to achieve the pinnacle of success. Focusing on every aspect of NIFT preparation and the exam, we lay a road map for it. With our over-the-top faculty and student interaction, Unik Careers provides an edge over other NIFT coaching centres.
With our highly experienced faculty and extensive career of the past years, Unik Careers has been the leading NIFT coaching with the best results.
Our NIFT online coaching Classes also yield the best results all over India.  From providing highly experienced and dedicated faculties to coming up with expert motivational sessions, students' experience is being improvised at every stage of service.
The National Institute of Fashion Technology is one of the esteemed group of institutes for the evolving fashion makers. Incorporated in 1986 under the aegis of the Indian government, it is a design, management, and technology institution for the international fashion business. NIFT was granted statutory status empowering it to award degrees and other academic distinctions in the year 2006.
Structure of

NIFT Entrance Exam
NIFT organizes its entrance exam at the national level which is usually conducted in the month of February every year. The exam consists of three rounds.
General Ability Test (GAT)

Creative Ability Test (CAT)

Situation Test
The GAT Section 30%
The test evaluates your strengths from different aspects, it analyses your reasoning skills / numerical ability/ / awareness, and language Ability. People may ask, why math? and what does it has to do with fashion and creativity in the first place? When you become a designer, your concept of proportion/ / size, etc. becomes fundamental, that is where basic math skills are necessary. Students applying for B.design and B.F.Tech both have to pass this exam, however, the admissions in B.F.Tech is only based on GAT.
The CAT section 50%
This is where the real deal comes, this round of tests judges your artistic sense and your ability to observe concept, design, patterns, or texture. The creative flair of your mind in terms of creating something extraordinary out of nothing is one adamant requirement of this test.
The Situation Test 20%
If you have cleared the cut-off for CAT and GAT, you will become eligible for this round wherein you will be shortlisted further. This section will test your ability to improvise with material and pluck out the best out of it. You can work with needles/ / threads/ plasticine / thermocol / etc. and make something relevant out of it given a stipulated timeframe they have provided.
Our

Student's Work
Check Our Gallery & Our Institute's Portfolio
Our

NIFT Coaching Online

batches:
Two year batch for 11th pursuing students.
| | |
| --- | --- |
| Focus | NIFT, NID and UCEED |
| Duration |  22-24 Months |
| Timings | Vary every year |
One year batch for 12th pursuing students and pass-outs.
| | |
| --- | --- |
| Focus | NIFT, NID and UCEED |
| Duration | 11-12 Months |
| Timings | Vary every year |
Half-yearly batch for 12th pursuing students and pass-outs.
| | |
| --- | --- |
| Focus | NIFT, NID and UCEED |
| Duration | 6-7  Months |
| Timings | Vary every year |
Crash course for 12th pursuing students and pass outs.
| | |
| --- | --- |
| Focus | NIFT, NID and UCEED |
| Duration | 1-3 months |
| Timings | Vary every year |
Sagar Beweja
The mentors at Unik Careers are simply the best and they helped me a lot to enhance my general ability and creative ability skills. I am specifically thankful for the mock situation tests offered by the institute that proved really helpful in cracking the NIFT entrance examination
Prithvi Singh
I opted for the crash courses coaching program at Unik Careers for clearing the National Institute of Design (NID) entrance examination. My journey at Unik careers was great and I successfully cleared the NID examination only because of the guidance of the institute.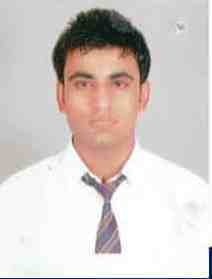 Kuldeep Baldani
Unik Careers focuses on covering the entire syllabus with a strong emphasis on covering fundamentals aspects and principles of the subject matter. I am grateful for all the coaching and support provided by Unik Careers and it was a memorable experience.
Harshita Mishra
I am specifically grateful for the skills that mentors at Unik imparted to me in terms of professionally putting down our perspectives on the paper. I also get the training for handling the interviews and making clay models. Thank You, Unik for all the support and assistance.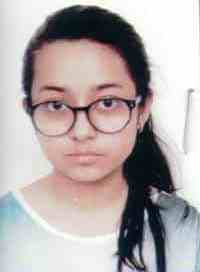 Hiya Rawat
I was preparing for the design entrance examination and was not able to make up my mind Fortunately, one of my friend's cousins referred to Unik I was really amazed by the humility and professional conduct of all my mentors. And finally, I cleared the NIFT exam.
To get further knowledge about coaching for fashion designing Entrance Exam / timings and other counseling-related issues kindly contact us via call/mail or just simply fill out our inquiry form and we will get back to you as soon as possible.
For more information about NIFT visits:- https://www.nift.ac.in/