Crack Design Entrance with Unik Careers
NID Entrance Coaching

in Delhi
Delhi, in addition to being the capital of India, is home to thousands of aspirants preparing for the National Institute of Design (NID) entrance examination. There are many coaching institutes in Delhi which offer NID test preparation facilities in the capital although none of these can match the rigour and standards set by Unik Careers.
Aspirants from all over the country who want to get admission into the premier NID come to Delhi to prepare for the entrance examination. Do these wannabe designers have a range of questions in their minds such as how do I get into NID? Do I require coaching for clearing the NID entrance examination? Should I enrol for online or offline NID coaching? and so on. While these questions might sound complex, you can get answers to all these by calling our expert counsellors or dropping your contact details by filling our enquiry form.
Do I need

NID Entrance Coaching

?
There are many NID coaching centres in Delhi and hence, it's quite natural for the students to get confused when it comes to selecting the right institute for their preparations. The first and foremost question is whether you require NID coaching to clear the prestigious NID examination.
The answer is that through proper coaching you can definitely enhance your prospects of getting admission into NID. Many students who are today receiving their education from the NID have taken the NID coaching in the past to strengthen their fundamentals and improve their aptitude for clearing the NID examination. Especially, when it comes to clearing the design aptitude test (DAT), coaching and mentoring can definitely provide you with a competitive edge over others.
What does Unik Offer in

Nid Coaching in Delhi

?
With more than a decade-plus experience in providing coaching for NID, Unik Careers offers the best NID coaching in Delhi. Depending upon your stage of preparation and clarity on fundamentals, you can choose from 4 different coaching programs:
a) 2-years classes program,
b) 1-year classes program,
c) 6 months classes program, and
d) Crash courses.
These large numbers of options provide you with the flexibility to choose the best suitable option that is perfectly aligned with your needs and requirements.
Why is Unik Careers the

best NID Coaching centre in India

?
Unik Careers is the leading name in the NID coaching in Delhi, thanks to highly qualified faculty who have years of experience in preparing students for the NID entrance examination. The expertise of the Unik Careers lies in its holistic approach to prepare students for achieving the best results. Unlike other coaching institutes, the primary focus of the Unik Careers is to enhance the skills of aspirants so that they can handle even complex problems with ease and convenience. The faculty members emphasize on preparation test series and regular mock tests are part of the coaching methodology adopted by Unik Careers for successfully guiding the students through the NID examination.
Sagar Beweja
The mentors at Unik Careers are simply the best and they helped me a lot to enhance my general ability and creative ability skills. I am specifically thankful for the mock situation tests offered by the institute that proved really helpful in cracking the NIFT entrance examination
Prithvi Singh
I opted for the crash courses coaching program at Unik Careers for clearing the National Institute of Design (NID) entrance examination. My journey at Unik careers was great and I successfully cleared the NID examination only because of the guidance of the institute.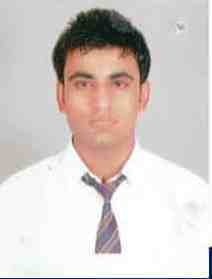 Kuldeep Baldani
Unik Careers focuses on covering the entire syllabus with a strong emphasis on covering fundamentals aspects and principles of the subject matter. I am grateful for all the coaching and support provided by Unik Careers and it was a memorable experience.
Harshita Mishra
I am specifically grateful for the skills that mentors at Unik imparted to me in terms of professionally putting down our perspectives on the paper. I also get the training for handling the interviews and making clay models. Thank You, Unik for all the support and assistance.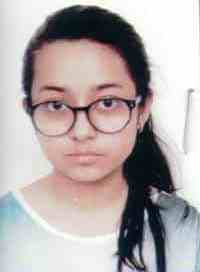 Hiya Rawat
I was preparing for the design entrance examination and was not able to make up my mind Fortunately, one of my friend's cousins referred to Unik I was really amazed by the humility and professional conduct of all my mentors. And finally, I cleared the NIFT exam.
To get further knowledge about coaching for fashion designing Entrance Exam/timings and other counseling-related issues kindly contact us via call/mail or just simply fill out our inquiry form and we will get back to you as soon as possible.
NIFT Coaching in Delhi | UCEED Coaching in Delhi 
For more information about NIFT visits:- https://www.nid.edu/home
Our

Student's Work
Check Our Gallery & Our Institute's Portfolio