Innovation, Perfection and Creativity at its best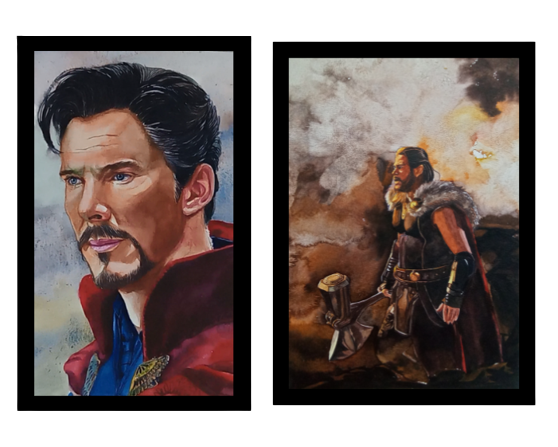 Welcome to Unik Careers...
We are leading Institute in Fine Art Course in Delhi.
Are you interested in kickstarting your career in Fine Arts? Unik Career brings to you the best fine arts diploma in Delhi and provides you with vast opportunities.
With Fine Arts Diploma, students can learn creative and artistic abilities so that they can excel in their careers. From drawing, and photography to printmaking, the fine arts course in Delhi allows students to learn a wide range of topics. Technical skills in art and learning the history of the theory behind it is a crucial aspect of this diploma.
The Fine Arts diploma is one of the most sought-after degrees today for all the right reasons. Unik careers give students the push they need to make their dreams come true. Here is everything you need to know about this degree and what technical skills you need to learn to make a career in Fine Arts:
Drawing is undoubtedly one of the most important skills required for this program. Before getting into this degree, one must work on drawing skills. Learn how to draw sketches, make 2D images and also know about how to make real-life sketches. Composition and drawing are essential skills needed for this degree.
Painting Classes in Delhi
For the fine arts diploma, painting is another useful skill that you need to be hands-on with. From oil painting to acrylic painting, get a basic working idea of the techniques that will help you in the degree as well. Know in detail about the color theory and how to use it to create the desired shades.
The art of creating 3D objects from different materials is known as sculpture making. Familiarize yourself with the concepts of sculpture-making and know about its history in detail. From stone, and metal to wood, use different objects to create sculptures and work on your finishing. Learn about the techniques that will help you in the real world.
Printmaking is the process of developing many new images from a single design. In the fine arts program, you can learn about different types of printmaking and know about each style in detail. Get insight into what goes behind the scenes and how printmaking can do wonders in the field of art.
Photography is yet another technical skill that is necessary for completing the fine arts diploma program. Know how to use professional cameras to take pictures of the products you create. From setting the lighting to creating the perfect backdrop, work like a professional to solidify your skills. Not only this but you will also learn about editing pictures with various software.
Apart from the technical skills, there is much more to fine arts like the theory subjects. Before getting practical with tools, you need to know the theory behind it all. Know how it started and all about the history of arts. The evolution played a major role in arts and how it developed over the years. Also, get an insight into the various movements that changed the course of art.
With fine arts diploma or fine arts certificate course in Delhi, students can avail of the opportunity to develop artistic skills and learn how to challenge themselves to perform better in the real world. Along with theory, get hands-on practical training with different subjects. Polish your skills to get amazing opportunities that may be life-changing for your career.
Diploma in Art and Craft in Delhi
In Short : What topics are covered in the Fine Arts program? From color theory and composition to techniques, learn about each aspect in detail. Technical skills like sculpture-making, printmaking, photography and drawing enhance the creative abilities of the students. Develop your analytical as well as logical abilities to make a great career in fine arts. After completing the program, students can pursue a master's in arts or go for careers like graphic design, marketing, media or illustrator.
East Delhi, Laxmi Nagar.
Students from Noida, Greater Noida, Vaishali, Kaushambi, Yamuna Vihar, Shahdara, Anand vihar, Meerut, Faridabad, Bulandshahr, Hapur, Mathura, Preet vihar, Nirman Vihar, Mayur Vihar, etc. can easily come here.
Central Delhi will cover the areas: Connaught Place, Rajiv Chock, Karol Bagh, etc.
West Delhi will cover the respective areas: Dwarka, Janakpuri, Uttam Nagar, Rajouri Garden, Kirti Nagar, Ashok Nagar, etc.
South Delhi covers the respective areas: Faridabad, Gurgaon/Gurugram, Hauz Khas, Green Park, South Extension, South Extension 2, Lajpat Nagar, Kalu Sarai, Malviya Nagar, Saket, Munirka, Vasant Vihar, etc.
North Delhi covers the following areas: Kohat Enclave, Rohini, GTB Nagar, North Campus, Mukherjee Nagar, Netaji Subhash Place, Pitampura etc.